Free Tax Filing
WE'RE ACCEPTING IN-PERSON AND DROP-OFF FILING!
The VITA program is back to help El Paso with free tax filing!* We're happy to have in-person services at all of our VITA sites.
All you need to do is visit us during our set hours of operation, bring all of your documents and we'll get to work. When you arrive, please follow the directional signage and drive or walk to the podium where a VITA volunteer will begin assisting you. Please rest assured in knowing that our team of volunteers is taking all of the necessary precautions as directed by the CDC.
If you're dropping off, we'll contact you within 48 hours and you can sign for your tax return electronically — it's safe and easy! Or you can pick up your documents and sign for them at one of our locations.
Taxpayer will walk to the greeter and will be asked to fill out an intake form. When it is complete, the greeter will scan their IDs and tax forms using a scanning software. For a complete list of in-person filing locations, click
here
.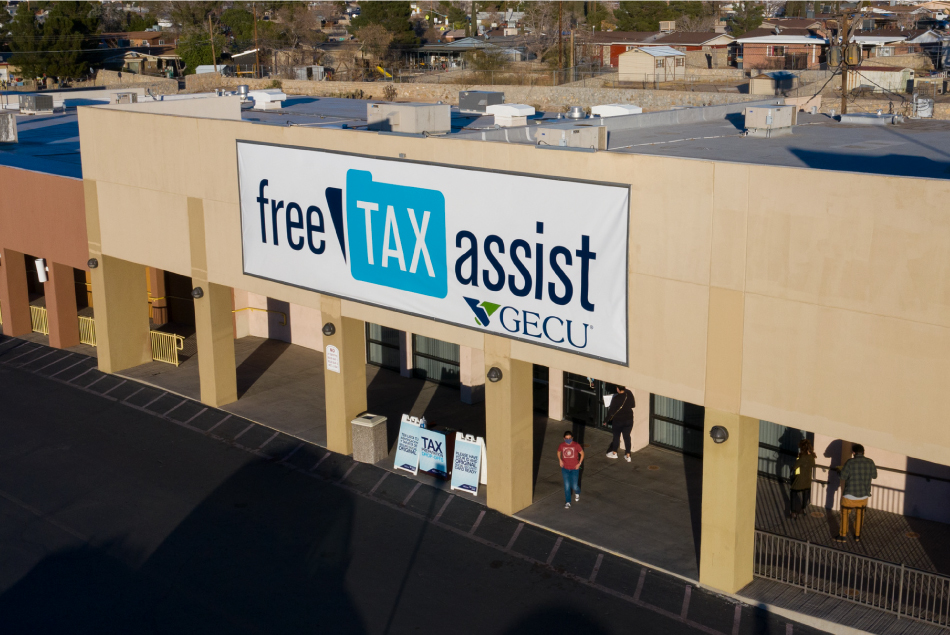 Our GECU VITA Supersite at Eastridge Plaza is offering a drop-off option.
GECU VITA Supersite at Eastridge Plaza
(New Mexico tax filing available)
1220 Wedgewood Drive, Suite 2
El Paso, Texas 79925
Monday–Thursday: 5–7 p.m.
Saturdays: 9 a.m.–3 p.m.
January 31–April 18